Flying Eagle NT2 Kids Adjustable Inline Skates (Pink, Black, Blue)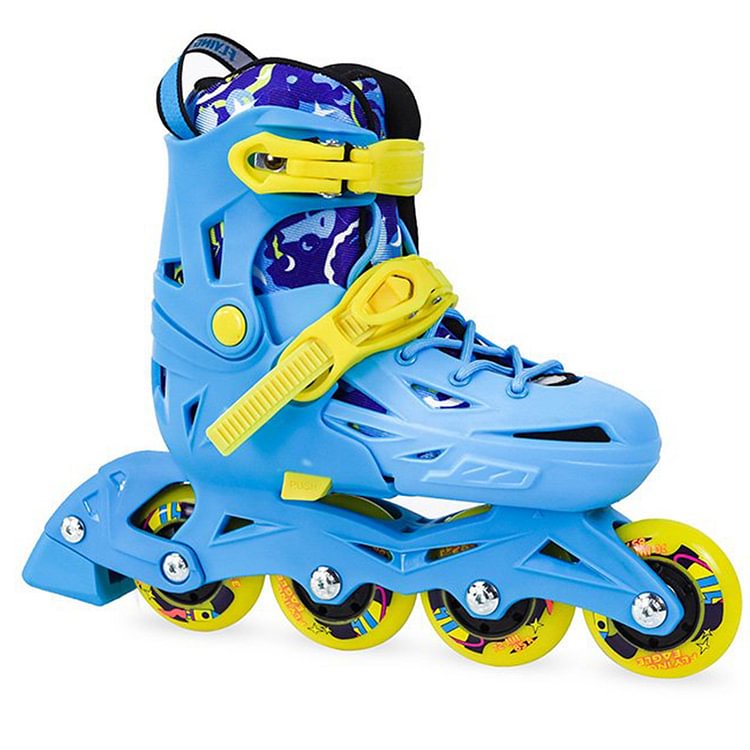 Flying Eagle NT2 Kids Adjustable Inline Skates (Pink, Black, Blue)
OVERVIEW:
Brand: FLYING EAGLE
Model: NACHT
Color: Pink purple, blue yellow, black
Bearing: ABEC 7
Material: Safe and environmental friendly PP material
Inner boot: Comfortable breathable memory cotton
Locking system: Memory buckle + fine-tuning buckle + shoelace
Wheel: High elastic PU wheel
Size: Small 28-32#, medium 33-37#
Scope of application: Leisure/fancy/brush street walking/training class primary learning

– It offers by far the best value for good quality products that you can find on the market.
– The skates are size adjustable and cover 4 sizes range. The specially designed frame and different size wheels allow to rocker the skates setup at any moment.
– Getting cheap skates for children to learn is a bad idea, as they may loose the interest very quickly if they are not having fun and do not progress fairly quickly.
– Flying Eagle kids inline skates are comfortable and fun looking, while giving the support and control that is required for quick progress.


Sizing Tips:
These skates are true to size. Zero break-ins are required. If the skates do not come in half sizes or doubt your true size, then round your size up. Please according to your foot length to choose the correct size. If your feet are wide, please order one size large.
Notice:Tax exemption for all products.