Size Guide
Find your correct size
most skaters usually select their shoe size when buying skates.
please refer to the instructions and size chart for a better performance fit.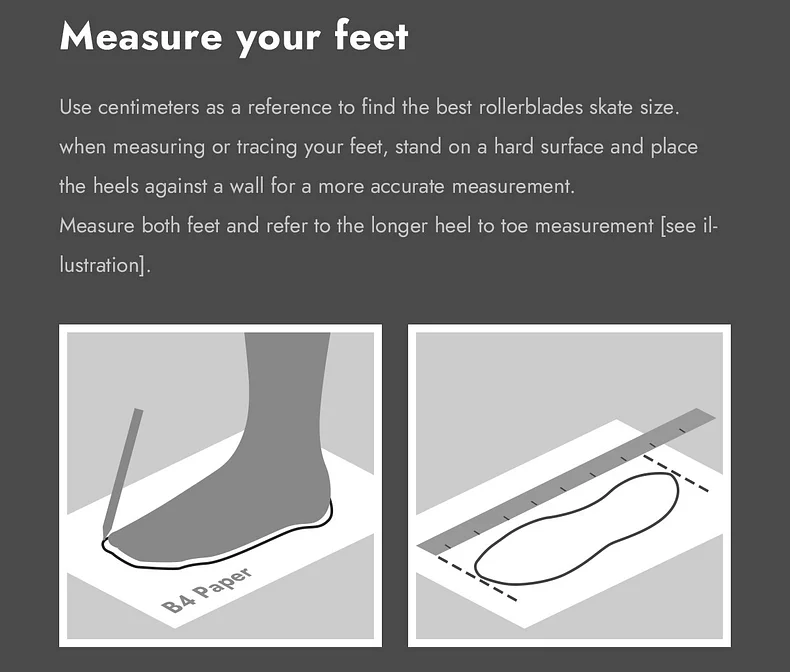 Check for proper fit
Toes should not be pressed against the front of the skate ot cramped. the toes can slightly brush against the front of the skate because the heels will settle back while in the skating positon to make more room for the toes.
These inline skates are going to offer a fit similar to your everyday shoe size. You will need to expect some break in time where the skates will be adjusting to the exact shape of your foot, and during this time you may feel some pressure points but these will go away once the skates break in. Break in period is typically 3-6 times out skating with the new skates.