About Eagleskates
Welcome to Eagleskates.
Only for the passionate ones.


Apart from providing inline skates and protective gear to the skating enthusiasts, you can expect your wish to be granted when you check us out. With the recent environment changes, the demand to move freely on wheels are much higher than before. So we evolved and provide every product you can imagine in the rollerblading industry.
Remember us, We are an authorized agent with official certification of Flying Eagle, SEBA, Freestyle, Weiqiu and Cougar etc.


OUR BRAND PRINCIPLES
Grow, Integrity, Experiential.
Learn and progress, make customers trustworthy, and give customers a perfect shopping experience.

Selected Just For You
The most renowned brand, this entry-mid level brand appeals to the casual skate enthusiast in you but also exudes pro-level high-end inline skates. Available in the standard 4x4, a three-wheel, and aggressive skate options.
Founded in early 2005 in Korea, this is one brand that is highly sought after by the inline skating enthusiasts and pros. Former IFSC World Champion of 3 individual disciplines, Yu Jin Seong backs this up. Emphasizing on individuality and creativity, it injects the idea of freedom into design on a global level.
Keeping users in mind when creating this brand, quality, comfort and breathability are top priority when considering the customers' needs. It also offers some of the best value for money products without sacrificing quality. If you're looking for beginner skates, this might be a good start for you.
Started off as one-man assembly line in a bedroom to an over 300 people assembly line, it has proven that it is here to stay forever since '95. Plus its popularity is huge in Asia, Africa, Europe and Americas. And you wondered why it's called Cougar.
THE SEBA Brand philosophy is to create high quality skates, made by skaters for skaters. It is also, and has always been the development of skating by all means, as a sport, a hobby or even an art. Our products are tested and improved in real skating situations by the best skaters. SEBA is also supporting skaters and events all over the world and is proud sponsor of the World Slalom Series and World Skate Cross Series. Seen as a young innovative brand when the first SEBA skates came out in 2005, SEBA is now the leading brand of the Freestyle / Freeride market and our innovations set the trends of the inline skating industry.
OUR VISION

One-Stop Supplier of Inline Skates and Protective Gear. Buy for a Inline Skates and Protective Gear takes time. New inline skaters may have much ado, make consultation from people around and rush among many online and offline stores to gather all items you need.
We strive to always be trustworthy, professional and competent in relation to sales of products, service, advice, and the way we treat our customers. Furthermore, our mission is to grow and support action sports and inspire people of all ages to practice what we love anywhere in the world.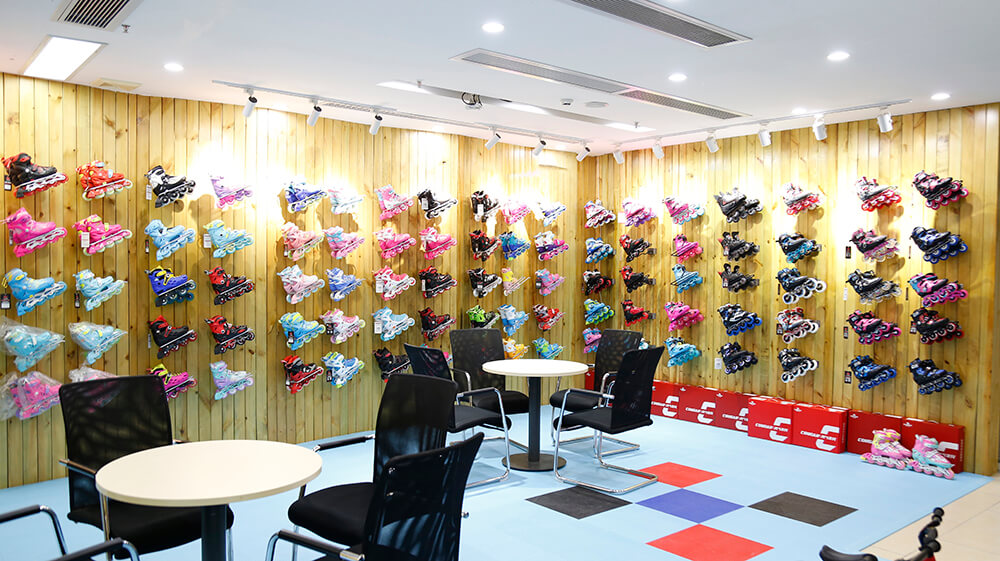 Eagleskates And Us
Huge believers in freedom in movements. We just want to provide products for the skating enthusiasts who settle for nothing less than the best.
Expect a lot of growth and inspiration to people of all ages and all walks of life to pick up skating globally.
So stay put, because we still have more in the pipeline and we think you'll love skating more than before. If you haven't, you're definitely going to.
Sparkocean Techology Co., Limited
Room 32, 11/F, Lijia Industrial Building, 8 Ng Fong Street, San Po Kong, Kowloon, Hong Kong
Contact Email: [email protected]