Why kids should start roller skating: revealing the benefits of kids roller skating.
Aug 19, 2021 by eagleskates

Sneak peek:
Do you want to see your kids active and healthy? Do you think watching TV and video games make them lazy? Eliminate your fears and doubts about kid's roller skating and help your child learn miracle skills that will undoubtedly make them super fit, energetic, and healthy. This detailed article will entail every inch of information about why children should start roller skating and how kids roller skating benefits them.
Primer:
Get out kids in the sunshine and taking smartphones away from them is a challenging task for parents. When you reveal the health benefits of kid's roller skating, undoubtedly, you will never limit their skating activity.
Roller skating is a fun activity that contributes to unlimited benefits. Nonetheless, the type of skating they like or how old they are, just allow them to roll. But as parents, you should help to gear them with suitable safety equipment and observe their moves.
You can also join them and enjoy unlimited fun time as well as get the ample benefits of exercise. Thus put down your phone and hold your child's hand for teaching a miracle skill of roller skating.
If you plan to purchase your child their first pair of roller skates, you should know the benefits of roller skates.
1. Reasons Your Kid Should Start roller Skating
Roller skating is known as an excellent workout and really a game-changer for health and fitness. If good habits are acquired early, they become natural in the end!
It is comparatively easy to teach a skill to children because they have less hesitation than grown-ups. Here are some more reasons that will agree to start teaching roller skating to kids at an early age.
Here's why children should start learning early.
Children Are Swift Learner:
If your child shows an interest in roller skating, it means they have a passion for it. Encourage their talent and let them roll.
Kid's Bones Are Flexible and Bear Shocks:
Children have soft bones, and they can bear shocks, but it does not mean that they don't gear with safety guards. When they start learning, teach them the rule of safety first.
Children Are Naturally Enthusiast And Want To Discover New Activities:
Every child wants to discover this world in their way, so let them find new things. Help children to provide perfect pairs of skate and teach roller skating. Eliminate your fears and doubts about kids roller skating. Help your child to reveal the world on wheels.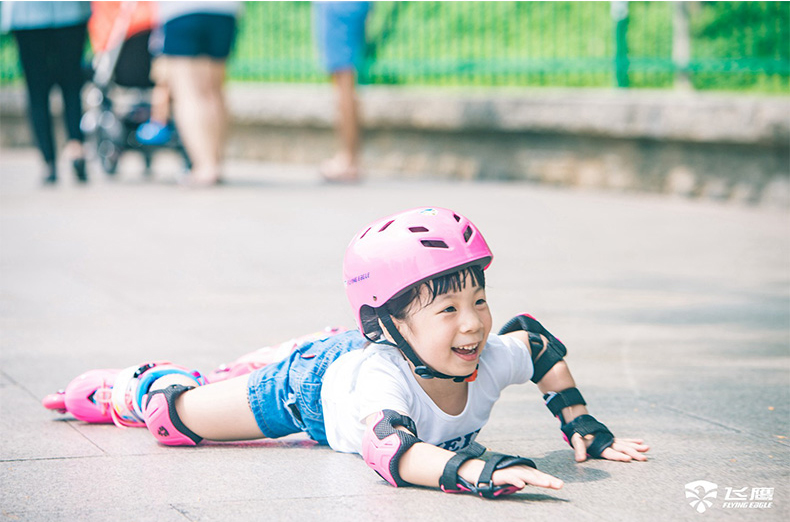 2.The benefits of children roller skating
Encouraging Brain Development
Studies show that regular exercise helps boost cognitive function; thus, roller skating exercise is an excellent workout for children.
Roller skating activity requires focusing on and decision-making. As soon as they are fluent in roller skating, they become show their concentration, cognitive skill, and productivity in other areas.
Building Physical Endurance:
Roller Skating is a great aerobic exercise and helps your child maintain and improve the cardiovascular system, blood regulation, and respiratory system.
Roller Skating helps your child build their endurance at a young age. When kids learn skating, they use their muscles uphill and downhill; thus, their muscles get stronger.
Moreover, skating involves many upper leg muscles, buttocks, hips, and lower back muscles in working. The whole body gets the benefits of roller skating.
Every child should spend one hour daily in physical activity because it improves their performance in all areas. Roller skating helps to maintain healthy habits and provide fun time as well.
Hang out in the sunshine makes them strong, and they learn to focus. Decision making and disciplinary routine help a lot in curriculum and non-curriculum activities in school.
With roller skating, children stable healthy habits and learn new skills with an open mind.
Roller Skating Improve Balance, Agility, and Coordination
Another benefit children can get from roller skating is that it helps to improve their balance and coordination. Roller skating requires a child to move the whole body. To balance their body on wheels, a child needs to move legs, hands, back, and core areas.
This balancing activates proprioceptors, which are the nerve ending in our body and dictate body organs to balance. Roller skating helps to practice the body to shift body weight, so proprioceptors are more used to do the action. As a result, a child will get more balance and coordination in their body.
Roller Skating Increases Self-Confidence
A great benefit of roller skating is that it increases self-confidence in children. Roller skating is a fun activity, and it helps children make decisions and focus on their goals. As a result, children build confidence and show it.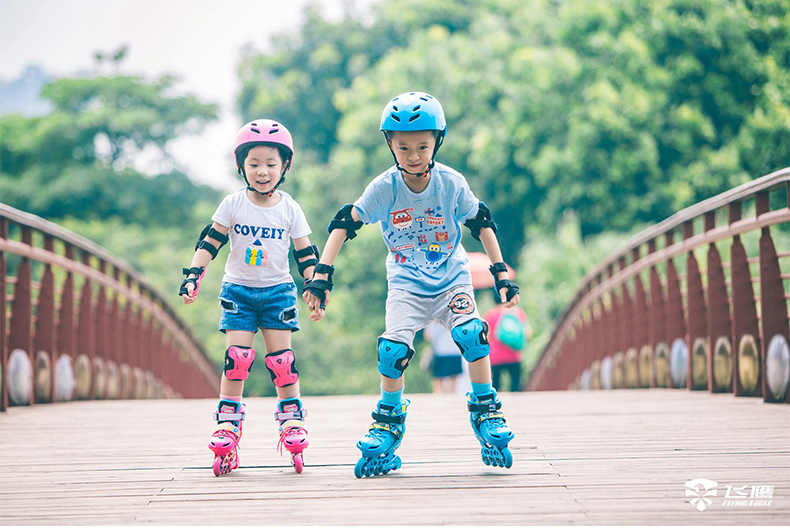 3.Roller Skating Is A Fantastic Way to Make New Friends
Undoubtedly skating is a conversation starter for children to make new friends circle. When kids go outside, they create their social circle.
When kids start skating, they make friends, and making friends is the first step of socialization. Meeting people, help others, and talk with others is increase their confidence, and they will get the benefits of roller skating.
4.Bottom-Line Recommendation:
Roller skating is a fantastic way to teach your children new skills. Encourage your children to adopt a healthy workout that will surely make them strong and energetic.
Today when you go out to purchase roller skates, you'll find different varieties of skates for different users. These are categorized according to the moves, practice and age of the users.
Roller skates range from ordinary children's skates to the quad speed skates that are used by experienced skaters. When you purchase the skates, you need to be sure of the expertise of your child in roller skating.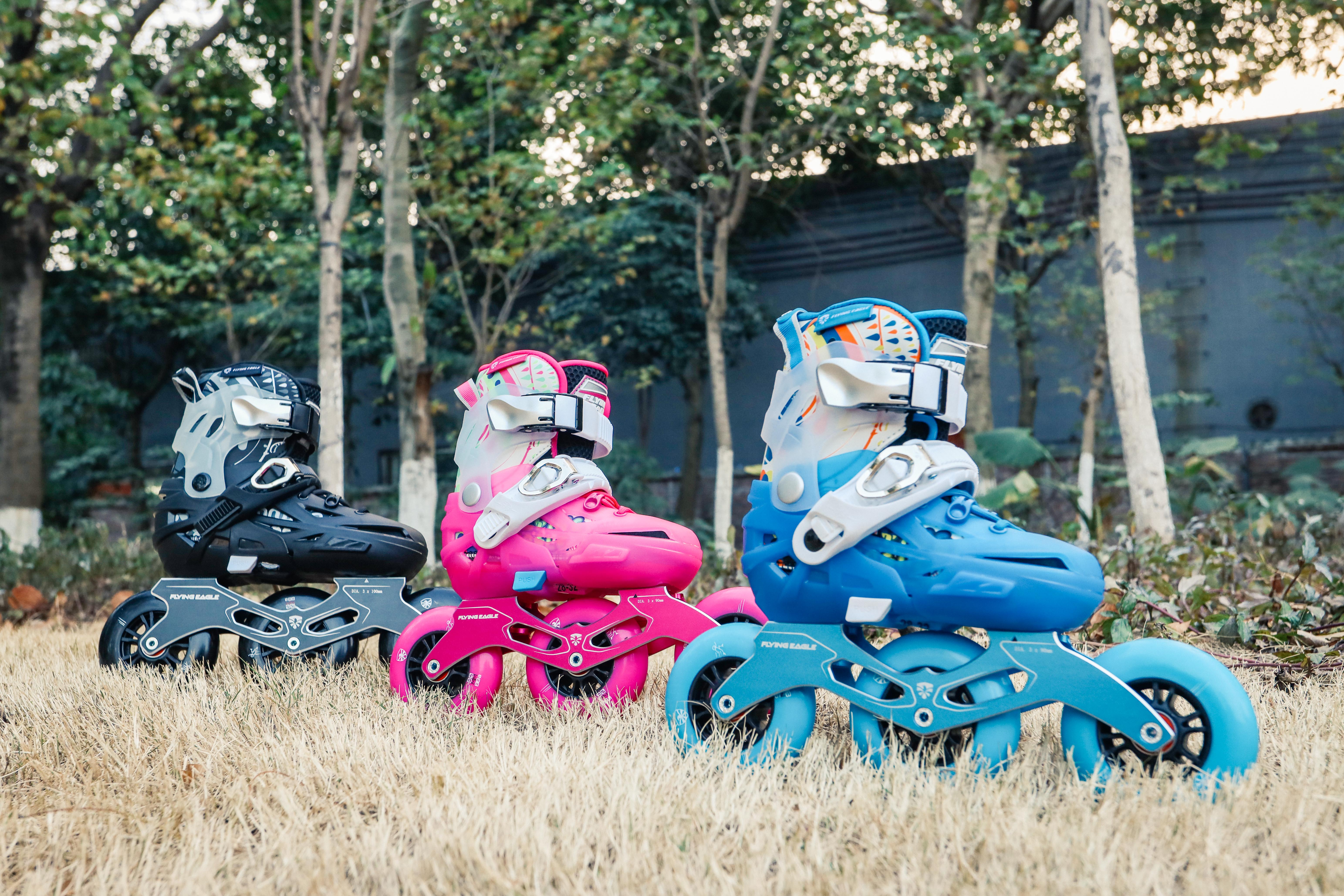 Pick out ourROLLER BLADES ROLLER SKATES FOR CHILDREN and get the benefits of the roller skate and inline skates at the same time at a very reasonable price.
We at https://www.eagleskates.com/collections/kids offers a wide range of inline skates and roller skates for children offered by flyingeagle Inc. and other manufacturers. You just have to go through our wide range of skates with 24x7 customer assistance to get your hands on a perfect pair of skates as per your likings and budget!