Is there a difference between Inline Skates and Rollerblades?
Jun 29, 2021 by eagleskates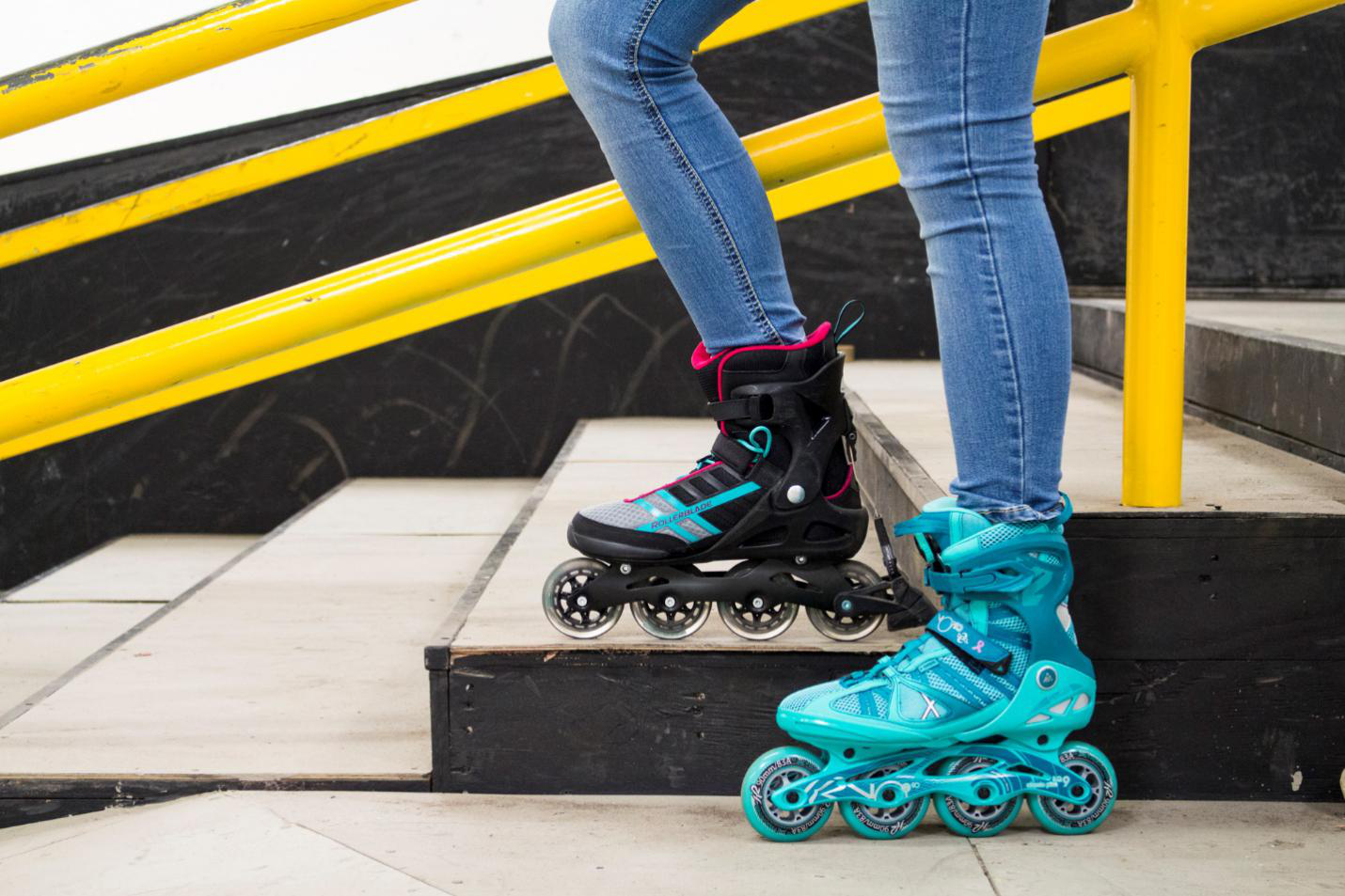 We all have heard and think a common fact about the most popular inline skates preferred by its users for multi-usage. Rollerblading is Inline Skating and vice versa! What is your opinion on it?
Is it a proven fact, so something is still unclear on our minds? It can be a misconception that is transferring from years. Now it is the time for us to analyze if any possibilities in between them set them apart and clear our doubts.
After all, we all are well known that being thoroughly knowledgeable about any topic is excellent. Similarly, having no idea about a subject is fine, but half knowledge is dangerous. So this post will help you come to a safer zone and avoid any mis-happenings that might go wrong.
It is the usual practice among people who interchangeably use the terms inline skating and rollerblading in place of one another. Not only ordinary people but even experienced often think they both denote the same sport. However, the reality is a bit different, which we will see in this post!
The term Rollerblades or only Blades seems more attractive to our ears as compared to the inline skates. So people are more prone to communicate with each other using catchy words like this. It can also be the reason behind using the rollerblading more than its general form, i.e., inline skating.
Quick Links:
- How Rollerblades are related to Inliners?
- An Outlook on the History
- An Overview on the Timeline of Inline Skates
- What are the Reasons behind the Success of Rollerblade?
- Conclusion
How Rollerblades are related to Inliners?
The term Rollerblading has given to using inline skates that are made by a specific brand. It is named as "Rollerblade", a well-known manufacturer for inline skates. However, inline skating is the generic term for the sport. We can say that blades are the successor of the inliners by the effort of a specific brand behind their popularity.
The main confusion occurs after the popularity of the inline skates making company named Rollerblade. We can guess how successful the marketing of Rollerblade about their inline skates and related equipment.
So people can first think about the brand only whenever referring to the sports of inline skating. Now the term is highly common among people. It is common among us to take the same name, i.e., Rollerblade while referring to the pair of inline skates for another brand.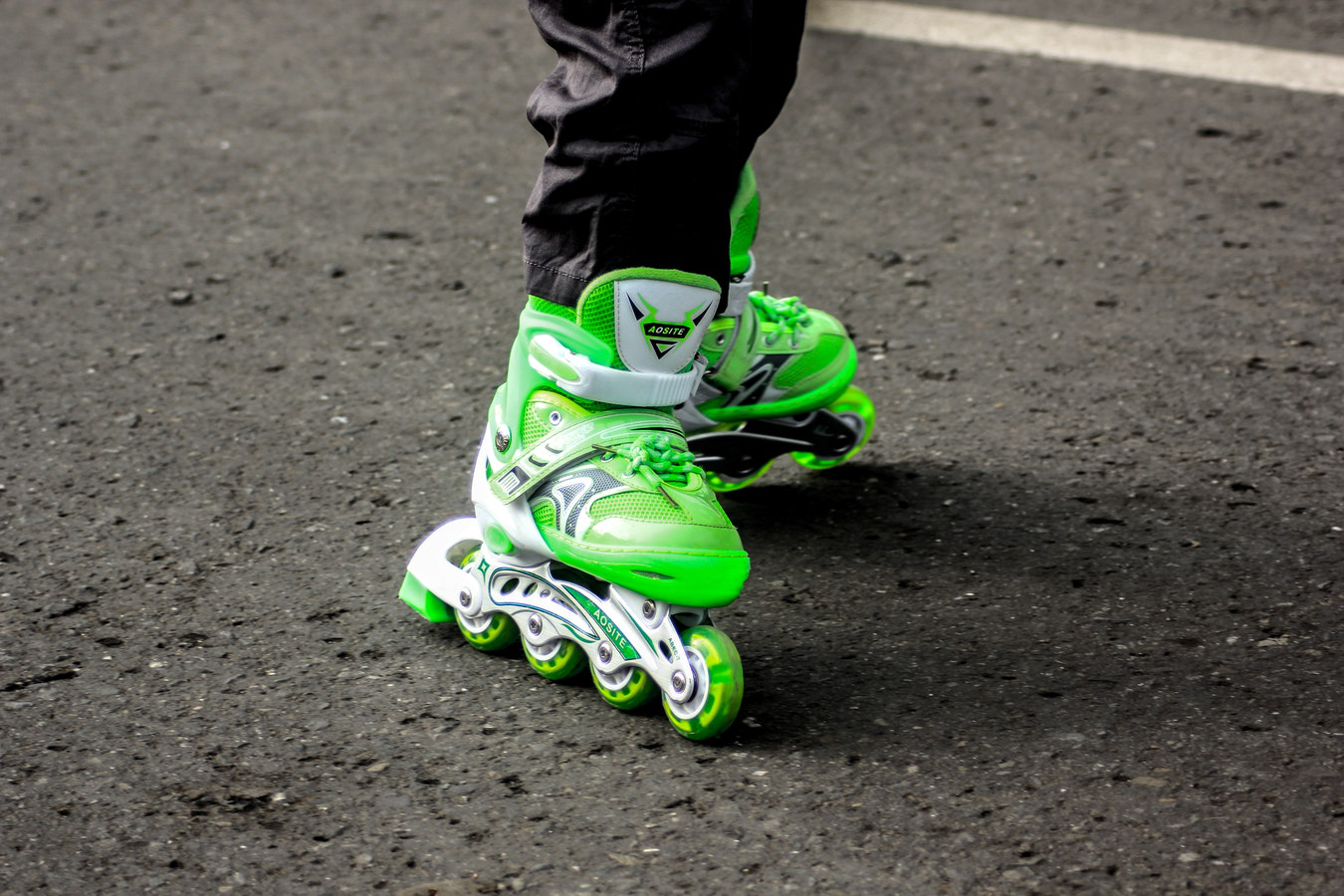 By the way, Rollerblade is not the very first company that has designed, invented, or produced the inliners. The sports of blading or rollerblading are also recognized as inline roller skating or inline skating.
Whenever you see inline skates of any other brand than Rollerblades, do not hesitate to call them inline skates. In this manner, you can also correct others who might be in this troubling confusing! Similarly, if you like to use the inline roller skates of the Rollerblade brand, then you are free to say that you are Rollerblading.
An Outlook on the History
Whenever we needed to uncover the difference between the two entities, we put them aside and started comparing them with aspects. It includes looks, shape and size, features, performance, comfortability, and many more. However, here the problem is you will be going to do a faceoff between almost or exact products!
Hence, it is very tricky to uncover the difference between Rollerblades and Inline Skates. But, as we all know, the fact that every problem has a solution. So the simple way to find whether there are dissimilarities between the two identical products is to dig out their history.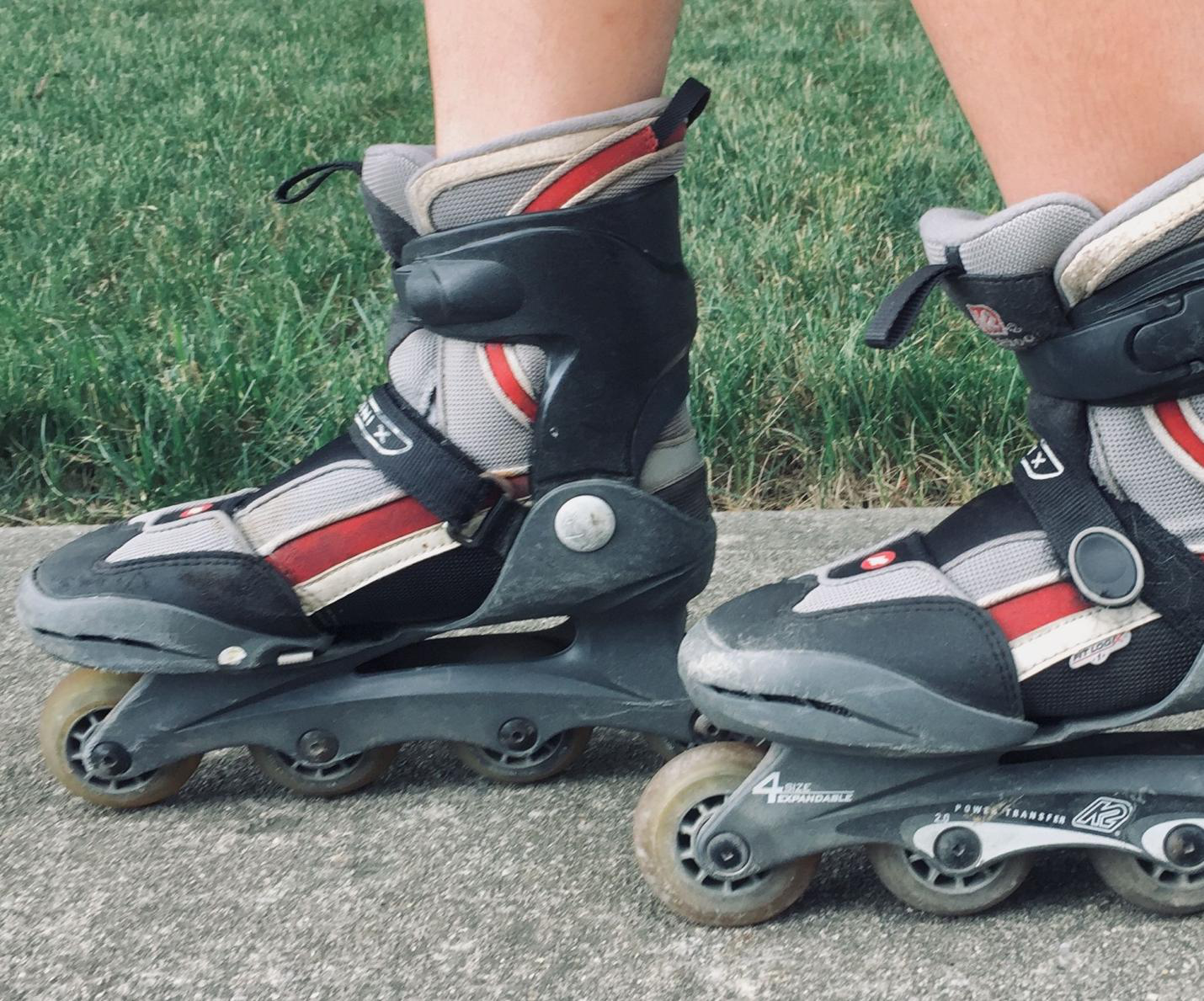 Again, many people still do not know the difference between inline and roller skates. In this case, there are higher chances that the history of the inline and roller skates are still unclear to them!
It was all started back in early 3000 B.C. when the predecessors of inliners, i.e., ice skating, got the people's attention. The inline skates were originated right in 1743 when an actor of London Stage during a performance have stated about them.
Unluckily, the truth is that the original inventor of the inline skates is still not exact. It is not there till 1760 when the creation of the first documented inline skates had taken place.
An Overview on the Timeline of Inline Skates
It happened when John Joseph Merlin has formed a pair of skates with metal wheels attached to it in a single row, and it doesn't consist of any breaks. It is just a publicity stunt for the public to gain their attraction and entice them to come to his museum!
In the later century, many experiments happened with the designing of the inline skates. It has been performed by the inventors of different parts of the world. In the year 1819, the first time in the history of inline skates was that they are officially patented.
After this, as well as regular innovations and improvements, have been performed on the designs. In 1863, skates' development having two axles was come into practice and was known as roller skates! Many improvements have been added in the next century to uplift their design and performance.
In 1980, the duo Brennan Olson and Scott formed a brand Ole's Innovate Sports. Now it is known as Rollerblade! It was developed to create and sell a good range of inline skates to meet a professional athlete's needs for their training purposes. So professionals can use them to practice for their ice and hockey skating sports in the off-season without any brakes in them.
Therefore, their design was widely accepted worldwide by the users who are enthusiasts about the roller sports. After this time only, the brand has got much attention. People started calling inline skates as rollerblades since they are having only their designs in mind!
What are the Reasons behind the Success of Rollerblade?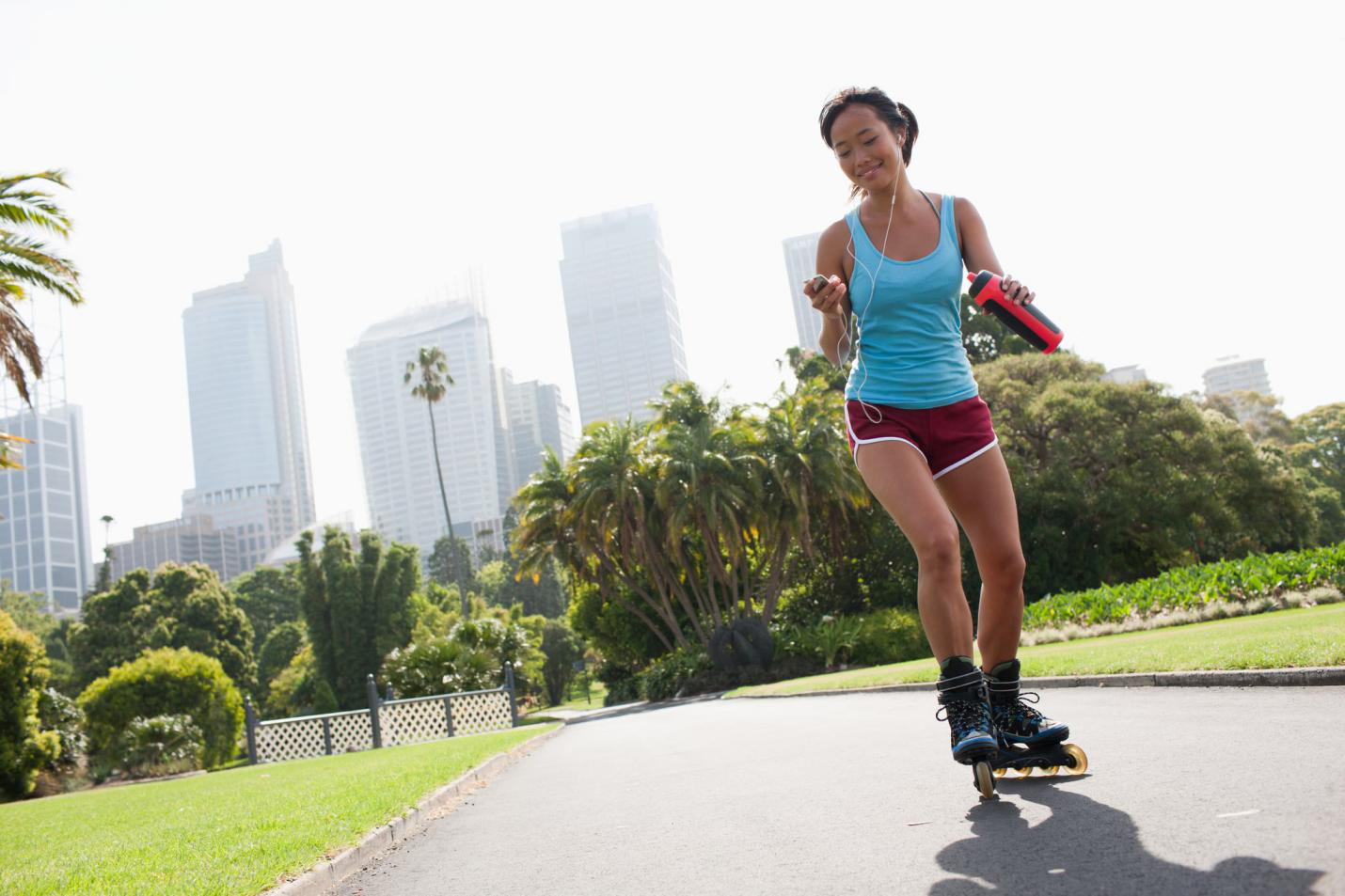 The Olson brother's skating company has the primary aim to produce what professional athletes need. By 1986, the company has got the new title named Rollerblade and started making comfortable skates without the brakes. So they have got many numbers of clients in the form of recreation centers, fitness points, and everyday athletes.
Thus, by the year 1990, the brand Rollerblade has turned out to be an international identity. People better prefer to use the term rollerblading for communicating about inline skating.
The company didn't stop there! During the 1990s, they have started dominating the market by offering their well-developed price skates. Their products had many qualities like safer, highly controllable, lighter in weight, and cheaper in price.
So all this can sure lure the mind of any skating enthusiasts. Its popularity has given newbies a specific brand name as a reference to preferring while selecting the rollerblades.
After the off-road inline skates were invented to make, other brands come into the market. They have also started giving a strong competition to Rollerblade Inc. However, even after this, the two brother brand is still dominating the industry with its products.
Further, it continued as the most preferred brand among worldwide athletes. The legacy is still existing now as well. You can check any e-commerce platform and find a good range of stylish inliners of the Rollerblade brand.
Conclusion
Now your misconception about saying rollerblading to inline skates are cleared. It is up to you about how you will be going to call it? You can say it either Rollerblading since they consist of blades that resemble ice skates or inlines. It is because all the wheels are arranged in a single line!
However, while searching for them on the Internet using any search engine, it is better to use both the key terms to find nice suggestions in results. After all, a large community, including the marketers, are still calling them rollerblades. It is to gain the attention of their potential clients.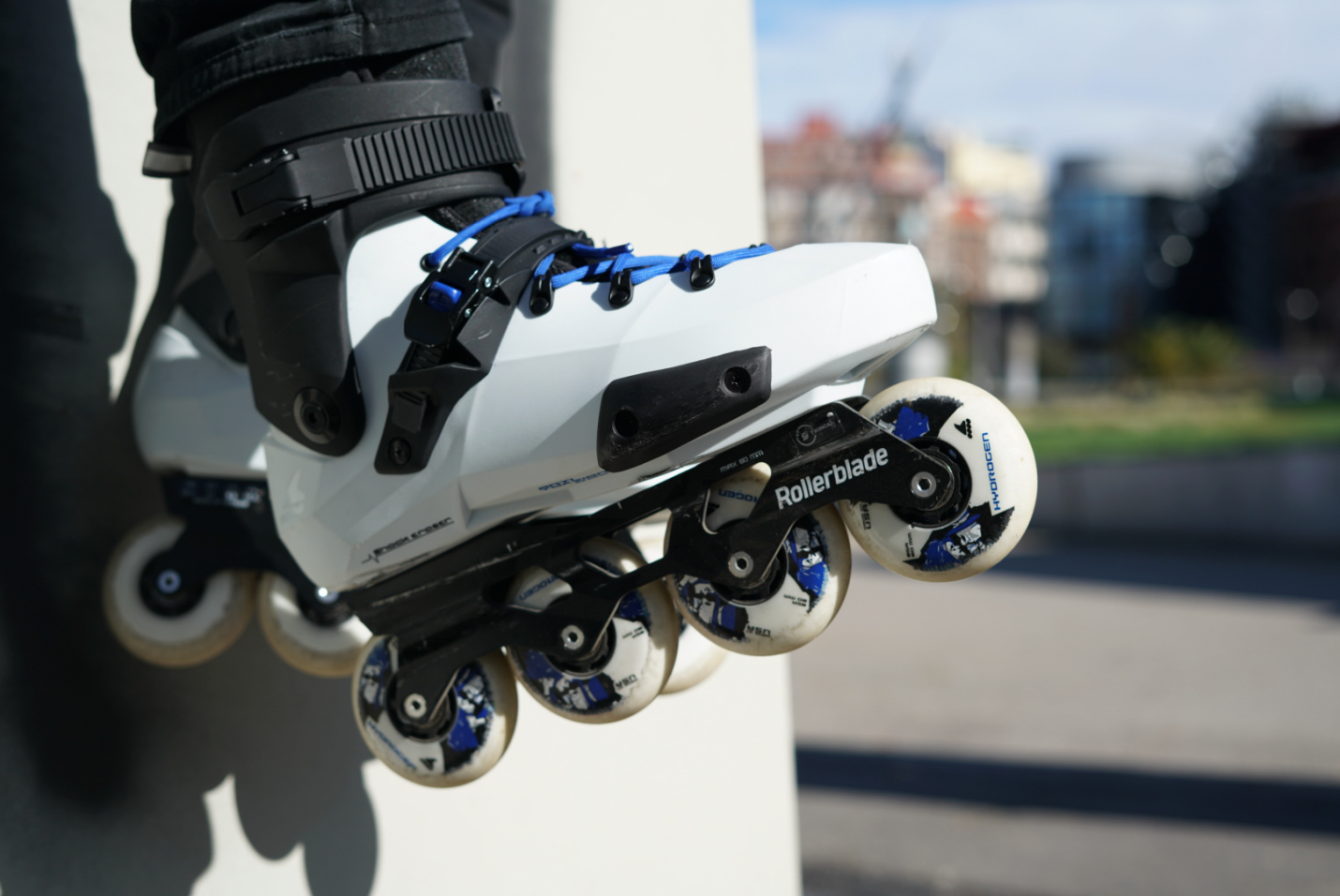 If you say Rollerblading, then it can be either on inline or simple roller skates. Otherwise, in the case of inline skating, it denotes that you are using a specific kind. At least, if you are using the inline roller skates of any other brand, then it is suggested not to use the term Rollerblading when you are using it publicly.
After all, it can hurt their efforts to make a unique presence in the market among its potential audiences. In this way, whenever you see others using the wrong term while discussing the skates, you know what you have to understand.
You need to remember one thing to make a quick point of difference between the two basic kinds of skates. It is, 'All rollerblades are inliners, but not all inline skates are rollerblades!
Some people find it is a bit harder to use the term 'inline skating' in their everyday life. So for them, a quick option is to say 'Rollerblading' to their act of hobby, enjoyment, or sport. The choice depends from one person to another.
Thus, you can use the term yourself with which you feel comfortable. But, it would be better always to refer the product with the right identity. It is needed, especially while discussing with others, to realize and adopt the same practice as encouragement!